Everything you need to know about the CNBC debate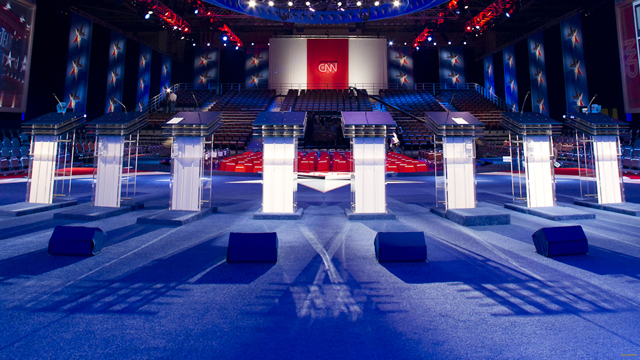 When: Wednesday, October 28, 2015
Where: University of Colorado Boulder
Hosted by: CNBC. 
Moderated by: CNBC's Carl Quintanilla, Becky Quick, and John Harwood


First Group

Time: 6 PM EDT
     Candidates:
     Lindsey Graham                  
     Bobby Jindal
     George Pataki
     Rick Santorum
                                                                   
Second Group

Time: 8 PM EDT
     Candidates:
     Jeb Bush
     Ben Carson
     Chris Christie
     Ted Cruz
     Carly Fiorina
     Mike Huckabee
     Rand Paul
     Marco Rubio
     Donald Trump
Watch the debate live on CNBC and online at CNBC.com


For your chance to watch these candidates live in Florida, click here to get your tickets for the Sunshine Summit, Florida's premier political event that will feature 13 of the 15 candidates from tonight's debate as guest speakers. Don't miss your opportunity to see the GOP presidential field live and in person and make your mark on the next election.